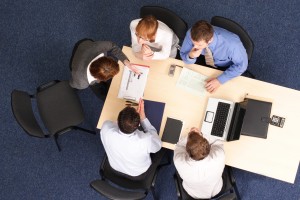 DAB Consulting maintains strict confidentiality of all of its clients. Below are summaries of various projects that our company has been responsible for.
Large Regional Retail Complex
Customer was expanding their retail footprint by over 80% and existing infrastructure would not handle future requirements .  We provided a blueprint for their I.T. future and working with executives within the company implemented a complete I.T. infrastructure solution that will allow them to focus on their strategic goals.
Worked with regional utility organization to overhaul their video surveillance systems that were outdated and inefficient.  Provided guidance and recommendations to best utilize current hardware in place and replace everything that was no longer functioning at sites throughout the region.  Provide post installation support including systems integration work to reduce workload for the client while improving their surveillance footprint to protect organization resources.
regional healthcare agency
Provided agency with security audit of their EHR and PM systems and have made both recommendations and implementation of various processes and procedures to give the customers the piece of mind that their data is safe. Procedures included setting up multi-factor authentication systems for anyone that needs access from outside of the physical environment. Other solutions implemented included installation of firewalls and enactment of group policies for proper authentication, authorization, and accounting of existing systems that contained sensitive data.