Security (Cyber/Physical) is a Must-Have for All Organizations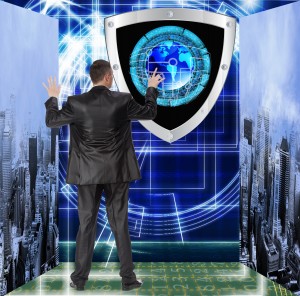 DAB Consulting provides your organization with a full range of physical and cybersecurity offerings
Protection of your electronic and physical assets due to both intentional and unintentional events is paramount to the continued operation of your organization. Both the dollar and productivity loss due to your organization being down from a data or physical breach could be something that you eventually cannot recover from.
Why Should I Be Concerned
In 2014 there were a reported 783 data breaches in the United States costing organizations several hundred million dollars in fines, remediation costs, and network and IT infrastructure upgrades. These costs are only going to get higher as more and more nefarious individuals and organizations around the world create new ways to try and break into your data.
DAB Consulting provides a wide range of services to help secure your organization from external threats to your technology infrastructure:
Internal Network Hardware/Software Security Audit
Our security experts will work with your organization to audit all internal and external endpoints to determine any shortcomings in your existing security infrastructure and policies
Network Security Design & Implementation
We provide your organization with the processes and methods that will be required to secure your organization. Firewalls, Intrusion Detection Systems, Network Software Security Policies, Anti-Virus and Malware solutions are just some of the offerings that we will custom configure and implement to give you the peace of mind that your data is safe

We utilize the latest in high definition IP camera systems and SAN architecture for video storage. Our custom designed systems protect your employees and clients as well as being a deterrent to would be thieves